I have had several enquiries about selling the robot dolls. I am trying to figure out what I want to do. For some unknown reason I am feeling very attached to the last group of dolls- the robots and grandmas- unusual for me. Anyway, I continue to think about making and publishing patterns for these dolls. The wool dolls seem like they would be fun and easy. I am going to try giving myself a deadline- I will make up patterns of the finished robots this week and will list the finished dolls for sale next week- probably in Etsy, unless someone just wants to contact me directly. They will be around $100 each I think.
This beautiful tree peony is blooming in my garden right now- I love it.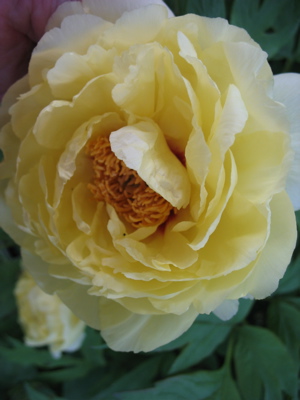 And, I made myself a reminder bracelet- now I need to absorb or embrace this idea…
it's made using shrink plastic and Sharpie marker.