I thought she was another nerdy girl when I was making her, but she looks just a little too well put together and confident. I know she will be an amazing librarian when she grows up!
She has a cashmere beret and very dark green scarf, a red wool plaid jacket and a herringbone skirt. Her sweater is a rusty orange. All very fall colors, I know. I guess I need to start thinking spring.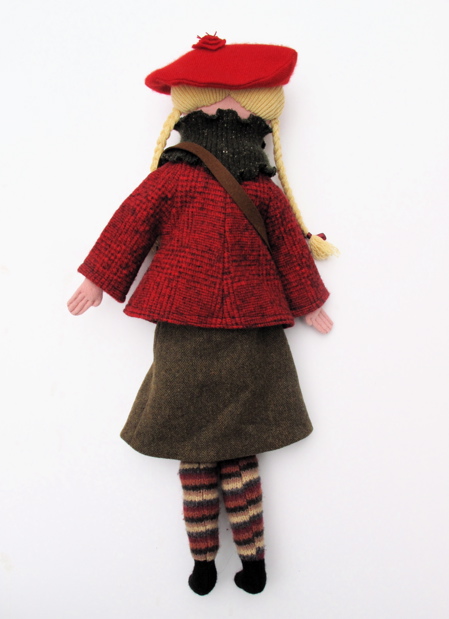 Here she is with all her stuff. I like photographing the dolls this way- it makes me think of paperdolls.
While I was working on her bookbag, I was imagining what books would be in it. If she were me as a girl, it would be The Lion, The Witch and The Wardrobe, Five Children and It, and anything else that had English children as main characters. My sister would have had Little Women, Black Beauty and anything else to do with horses.