The tiny world class was great fun!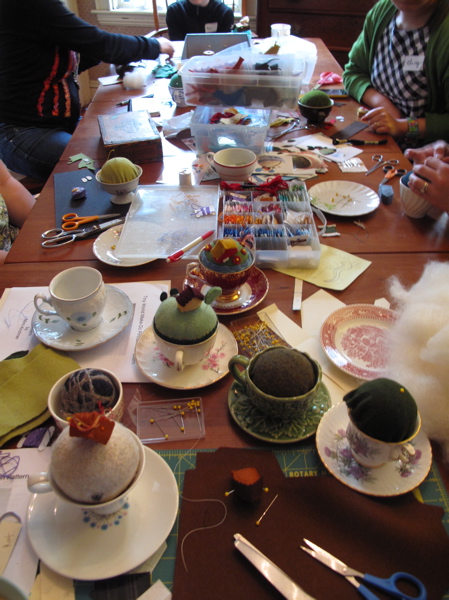 There were 6 of us around the table (including me). One of the participants was an enthusiastic 10 year old crafter who came with her mom. She did a great job and showed everyone else up by finishing first!
Here are a few shots of the finished projects-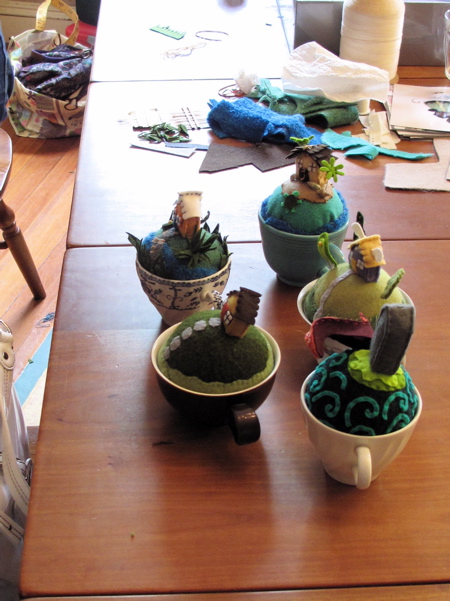 I managed to forget to click on my macro function so all of the individual shots I took were out of focus. Thankfully other people took some photos and were able to send them to me-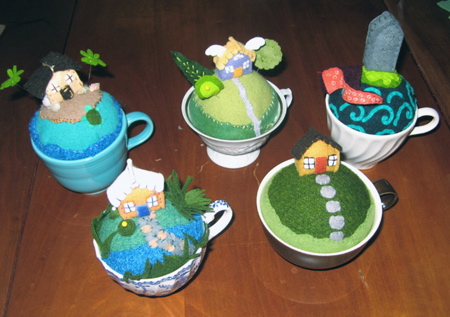 There is another here.
And today was opening day for the South End Open Market. I love going down and seeing all my friends. And getting a cupcake.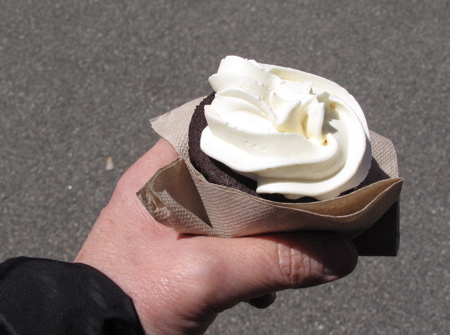 Yum!
Now I've got some Tiny Worlds to finish and then more foxes. See you soon!