I had a fantastic trip- Thank you Chicago! I feel like I am still glowing from all the Midwest Love! People really did tell me that they read my blog and know my work- I'm glad I asked in that last post. I loved meeting everyone!
I flew out on Thursday and got to visit the workplace of my daughter. It was fun to see where she spends her days. We went to the taping of Wait, Wait… Don't Tell Me.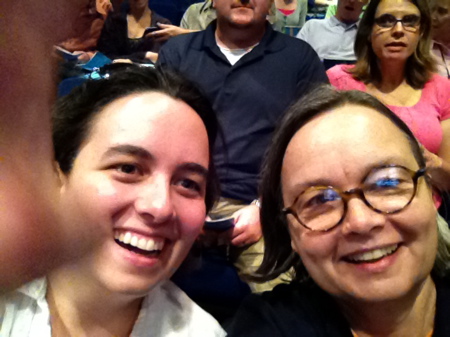 Yes, Paula Poundstone is just as funny as I thought she'd be; actually funnier. The strange part of the evening- the man who sat next to me on the flight out from Boston? Boy was I surprised when he walked out on the stage…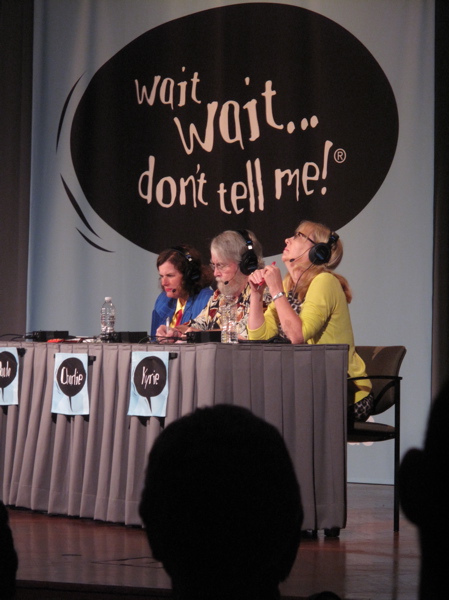 It was Charlie Pierce. Weird.
On Friday I was featured in the RedEye, a Chicago free newspaper. WooHoo!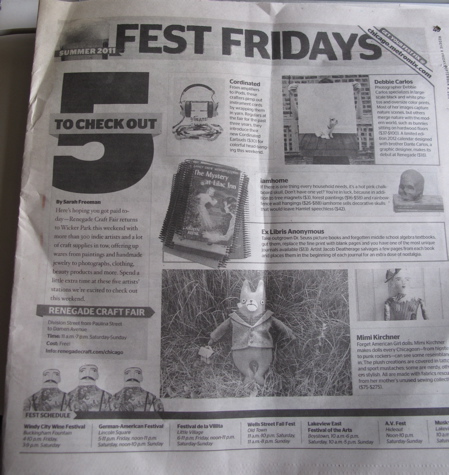 I had to go find myself a copy on the way to picking up the rental car. Besides that I spent the day doing errands, petting my daughters' kitty, taking a nap. I was feeling vacation-y. Then on Saturday, we were up at dawn and running all day. And what a day it was! Eleanor (daughter) helped me all weekend and also documented the weekend- Thanks E!
This is one of the boxes I sent out to Chicago- ready to unpack.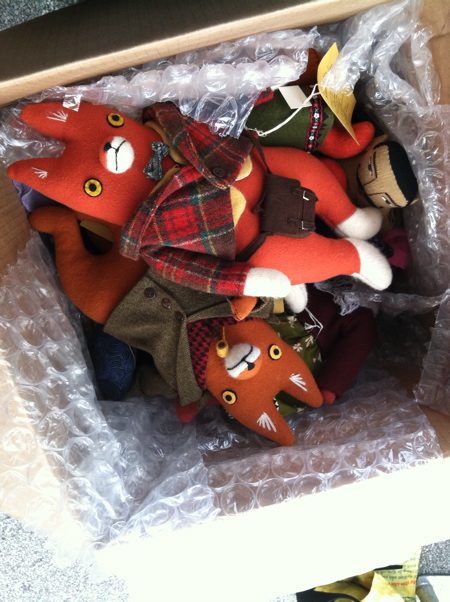 Renegade was scheduled to start at 11am but people were all around the whole time we were setting up and were seriously looking by around 10:30 am. A little before 11, a very nice person came into my booth, we chatted for a while and then she introduced herself- do you recognize her?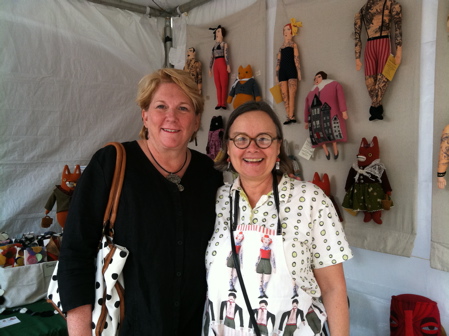 Mary Engelbreit! Yep- I'm starstruck! That started the day out very nicely.
A little later-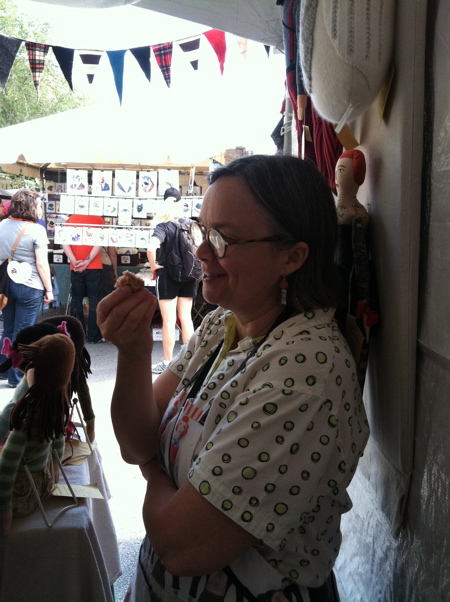 Eleanor kept taking pics when I was eating- eeps! Here is the big picture-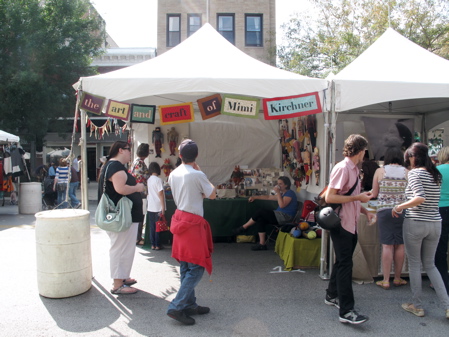 I will post some more tomorrow- enough excitement for now, right?!