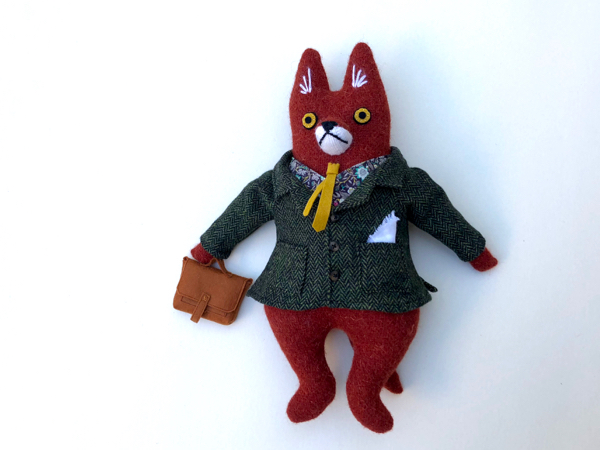 He is a shaggy, rather absent-minded professor. But he has some fabulous clothes!
He is made of Harris tweed that I bought many years ago. It is a coarse, textured wool. You can see in this close-up-
He has a Liberty of London lawn vest-
Back view-
Elbow patches, of course-
And, his briefcase,
full of his scholarly papers.