Wow, it's been a while since I last posted. I hadn't realized it was as long as it was! Other mostly inconsequential things going on to distract me- dentist appointments, cleaning up my studio… of course it is worse then ever now!…; my neighbor is clearing out her house and I've got bags and bags of vintage and antique textiles to clean, admire, sort; my fall garden and gorgeous dahlias. There is always something. Anyway, I am finally back with something to show. It is time for some doggies!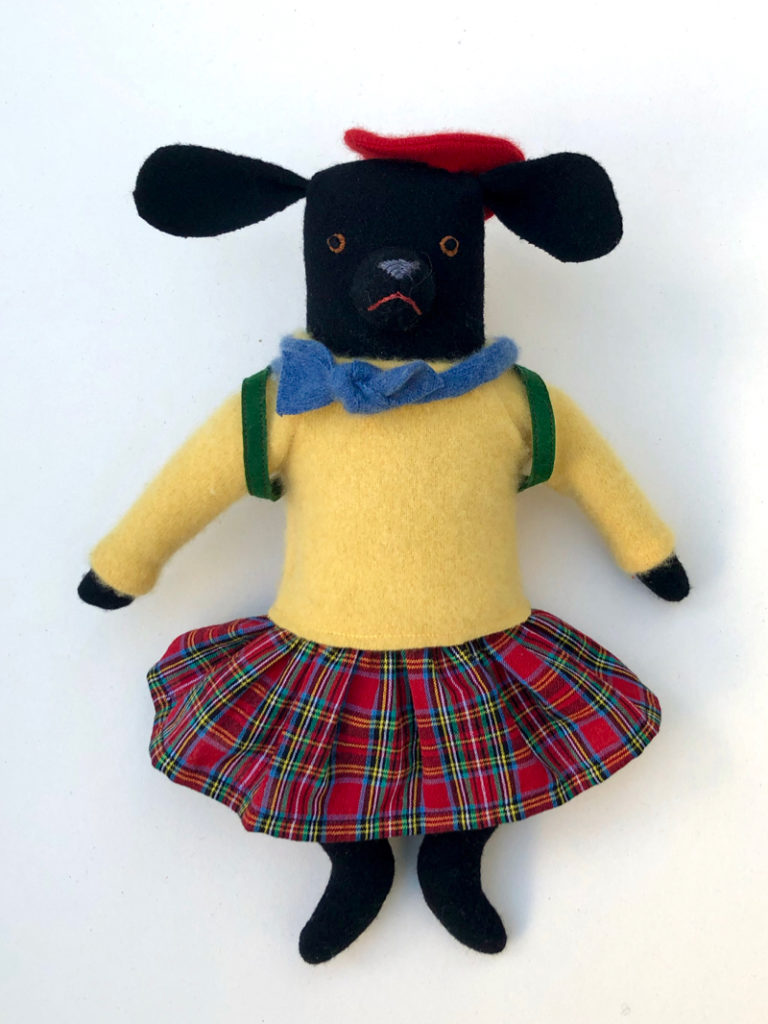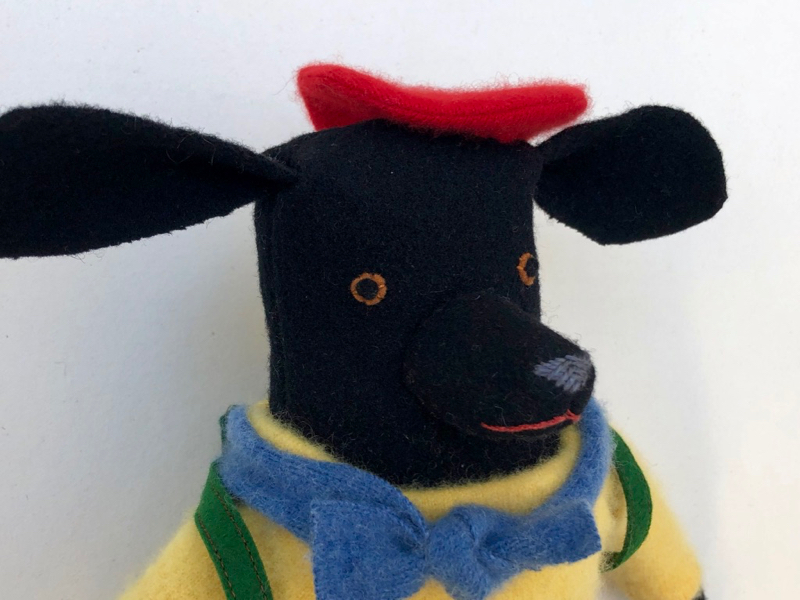 She is a school girl pup. She is wearing a super soft cashmere sweater and scarf with her plaid skirt.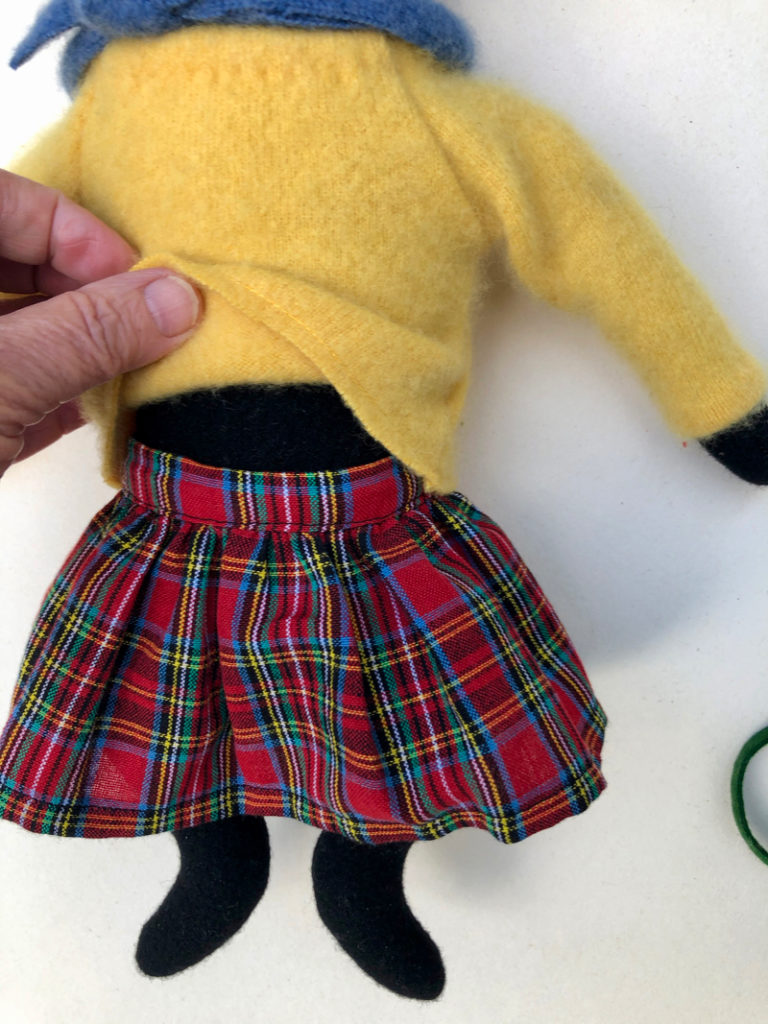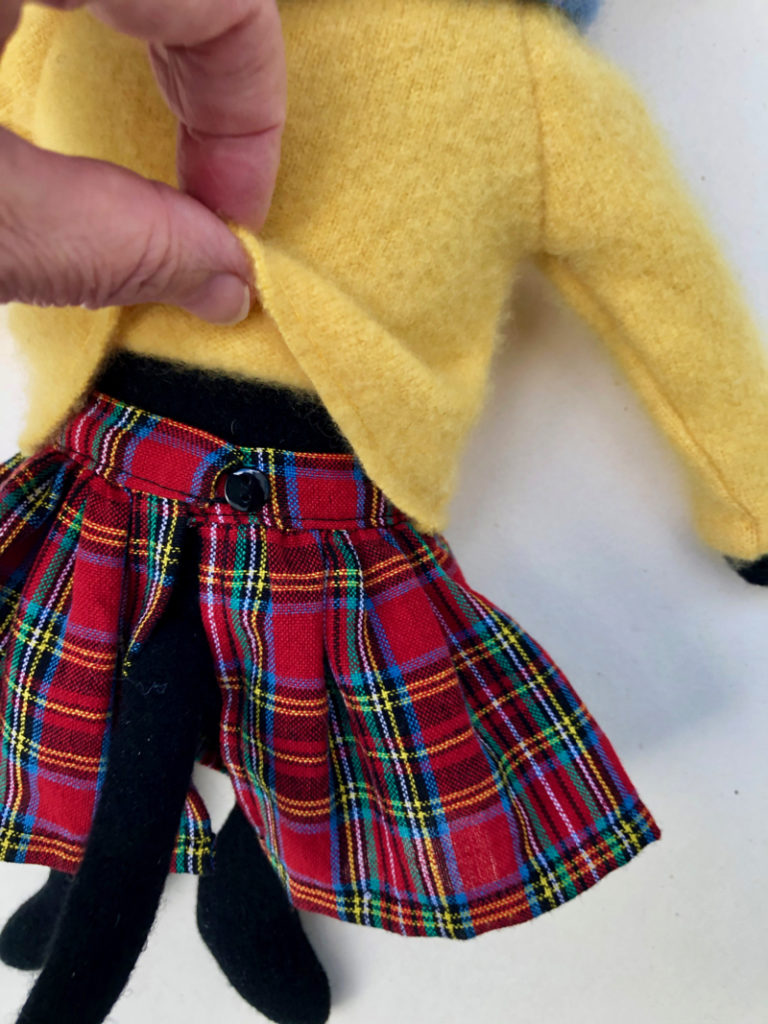 The back of the skirt closes with a button.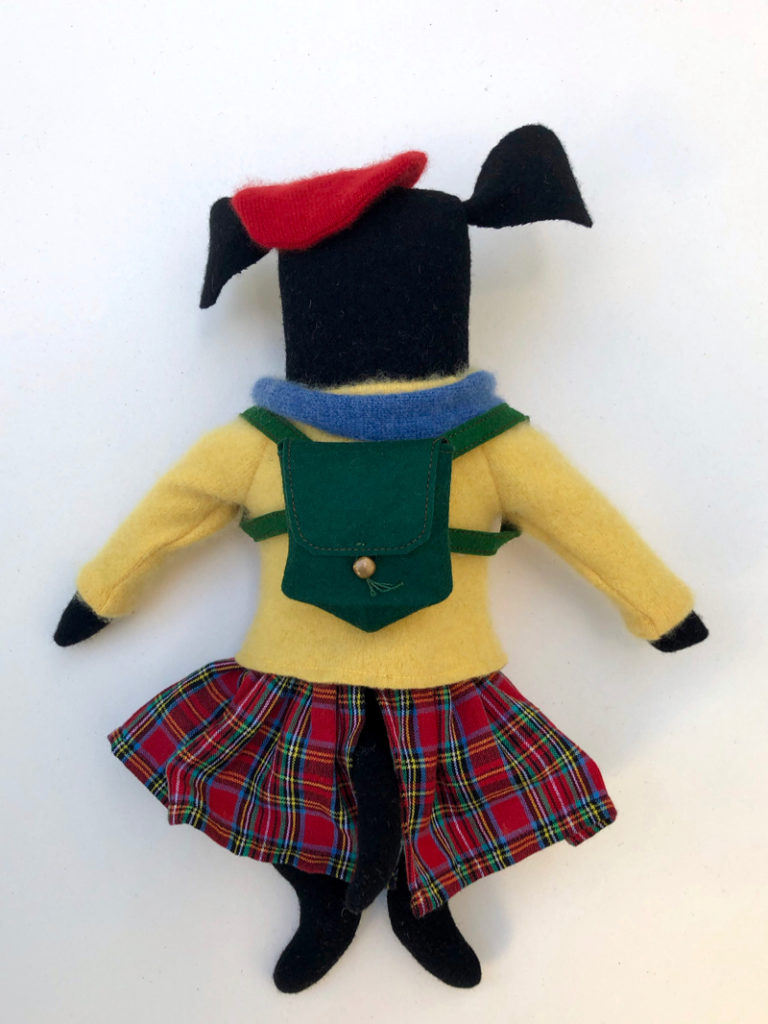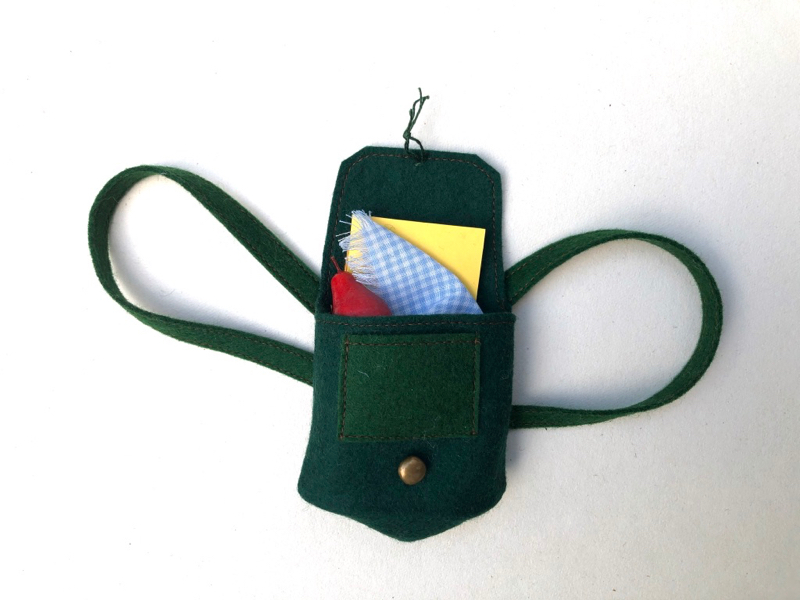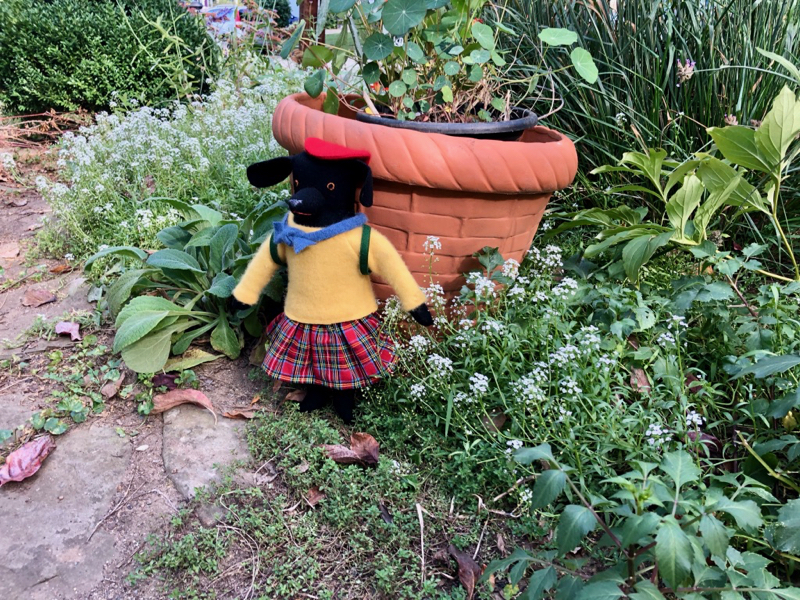 I will be back tomorrow with another hound girl!