I taught another tiny world class yesterday. It was a great day for it- overcast and cool. Perfect to gather with friends and do a project! There were 9 students all together, but, as usual, I forgot to take photos and only have a few of the projects to show.
In the morning, we all worked on little houses-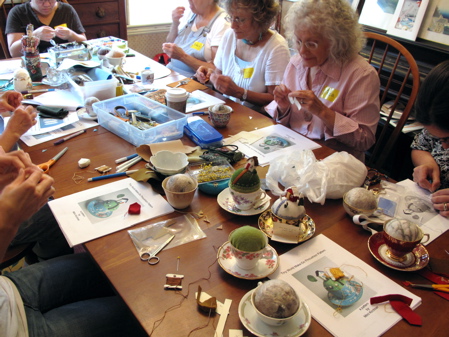 After lunch we made our "hills" and put them all together. Here are some that got finished- sorry for the not-so-great photos.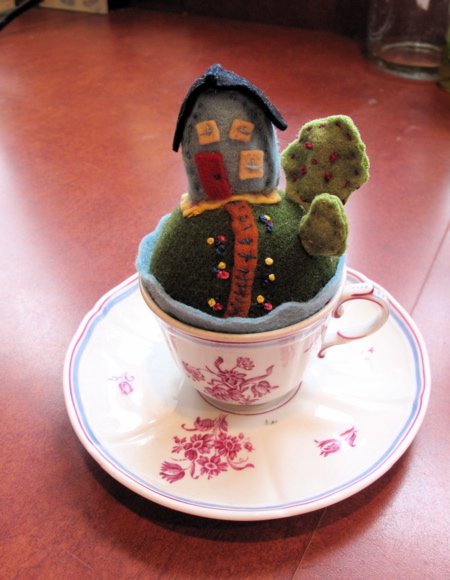 Greta's- glue drying in progress-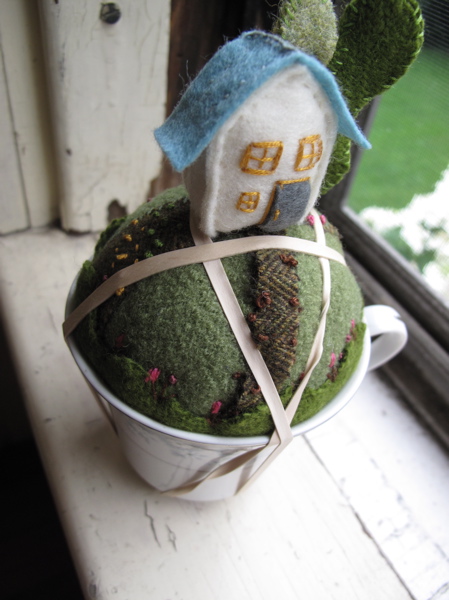 She added a side garden- isn't it adorable!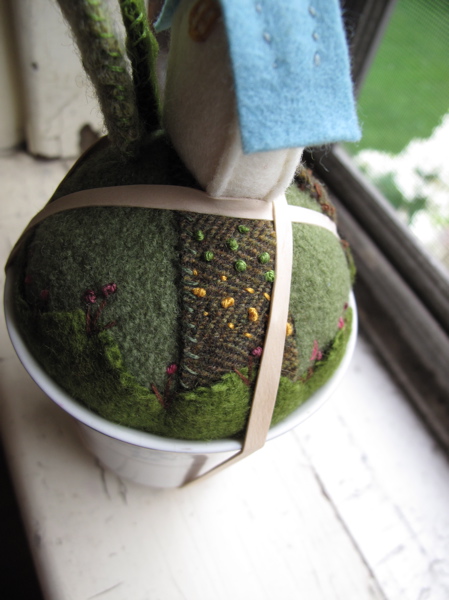 Crystal's- she wrote more about the class here–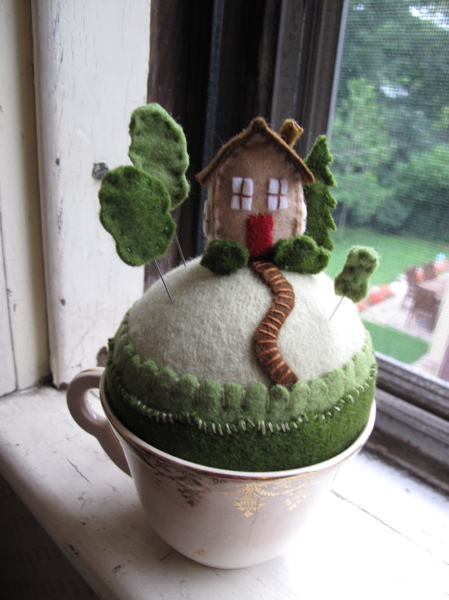 And my son, Julian, took the class too. Here is his-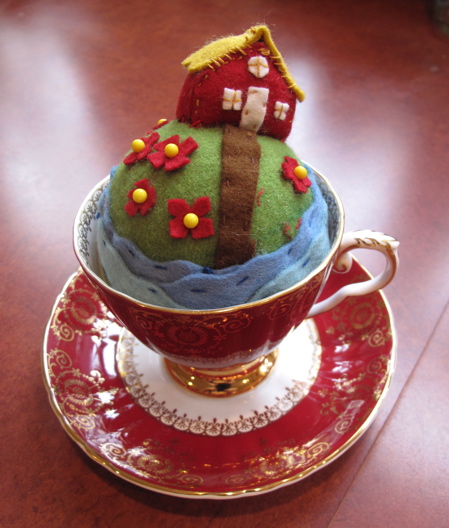 Everybody did really well. Each person was able to do something unique which made it their own. It is so much fun to see what people come up with.
I will be teaching again on Saturday, October 17. Space is limited to 8, so let me know if you are interested.