A gray owl made from the softest cashmere sweater ever. This owl will be going to NYC for the Luv-able & Hug-able show in December.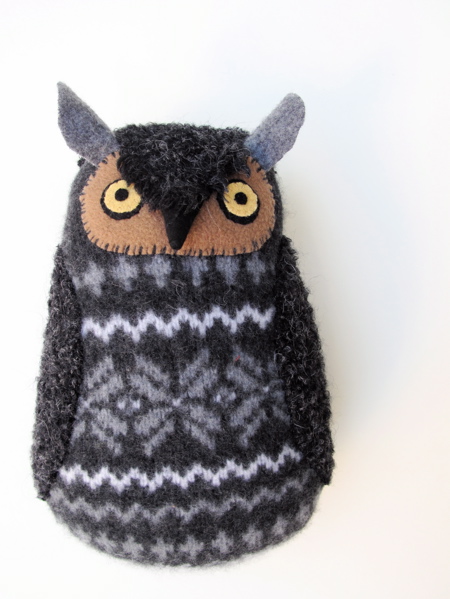 I was going to work on a pattern for the owl this week, but my scanner broke and I realized that I was being haunted by the deadline for this show. Better to get the pieces done. And, I took notes as I made this one.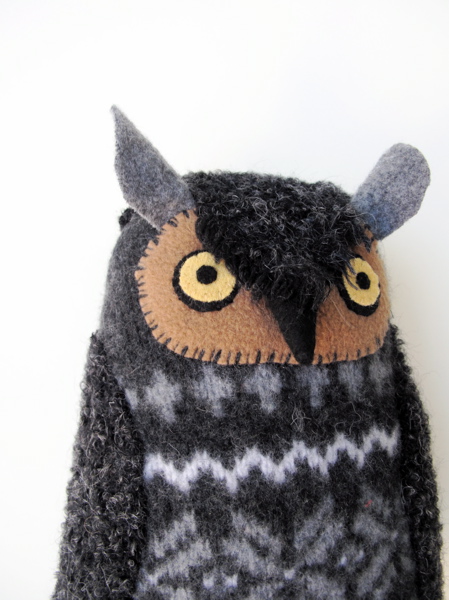 I am doing a Tiny World class on Saturday, October 30 at my house. I had 2 people drop out today. Is anyone interested in joining us? Info here.