This is the last tattooed lady for now.
2 silk bows in her hair and one at her back-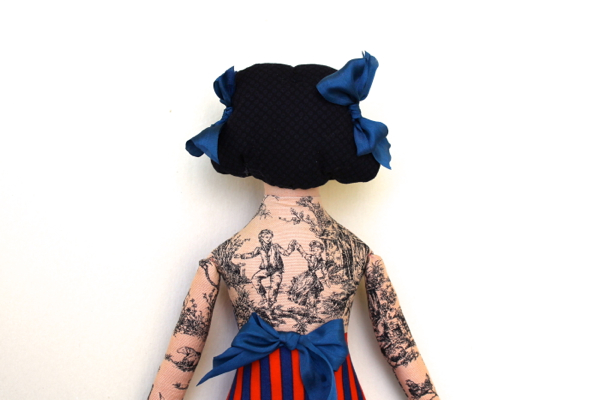 And she went off to a new home!
The available ladies are all in my Etsy shop now.
And something I think is amazing- on Saturday afternoon, I posted the group picture of the ladies to Flickr. When I got up on Sunday morning, I had a flurry of new followers on Flickr which was odd, so I went over to see what was up. The photo had had almost 20,000 views since I'd posted it less than 24hrs before. As of posting this, it has 37,855 views. Wow! It is pretty neat to think of all those people looking at my photo! Hurray for the internet!