This is Jasper and he has been inspiring all these black kitties.
He is such a sweetheart. He is very attached to me so I call him my familiar 🧙‍♀️!
Here is an artsy looking black cat- I am sure this outfit would look amazing on Jasper.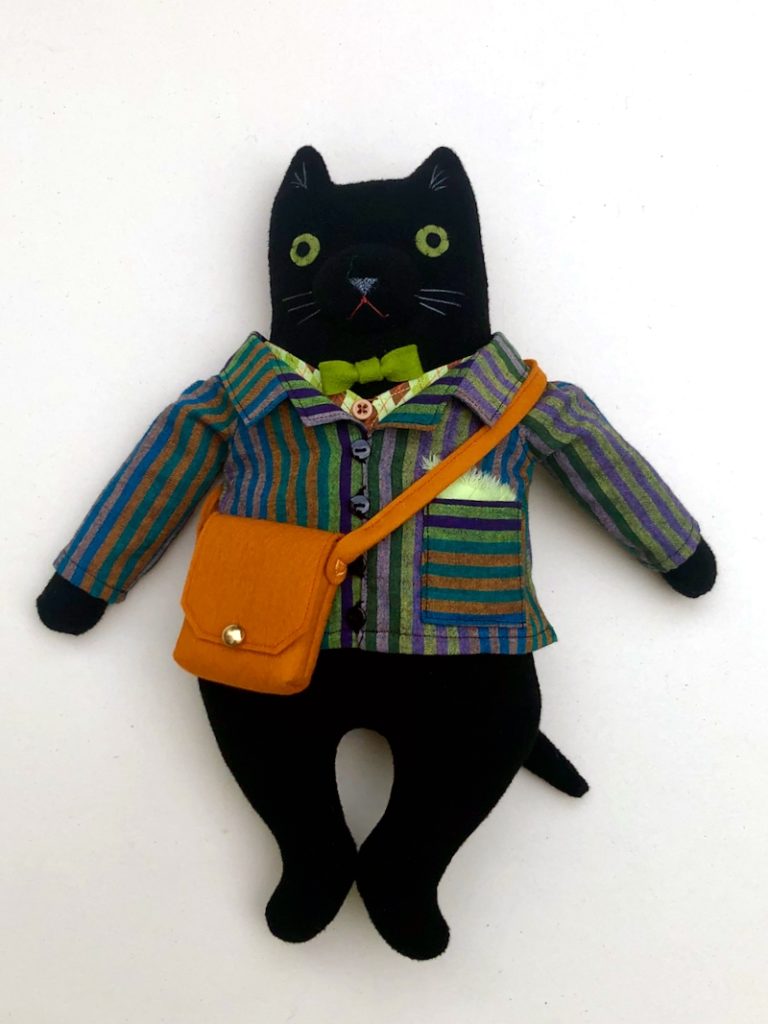 Lots of bright colors on this fellow.