I've started a carry-around-project bag to stick in my purse. I seem to have a number of appointments lined up on the calendar and I like to have something to work on as I sit in the waiting room. I am cutting out circles.
This is a garland that I made in the first batch, before I went to Renegade Brooklyn. You can see it hanging in my tent, here.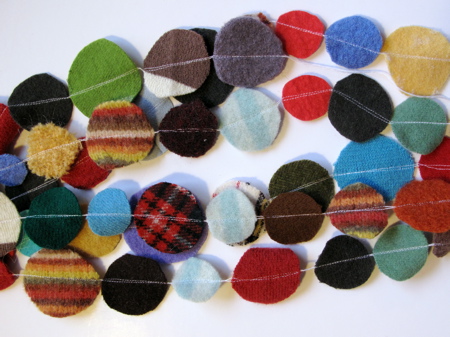 I am trying out some single hue strings- pinks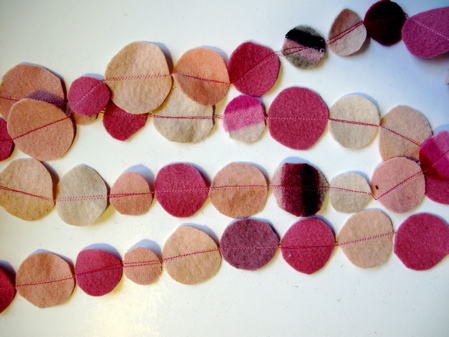 blues-
reds-
Which do you like better?
They have 100 dots per strand. That is about 12 feet.
My studio is once again a complete disaster. I've got way too many things going on right now. I am cutting and sewing a range of dolls (with the help of Sage) and will then finish them over the course of the Autumn. The result is stuff everywhere, every surface covered, entering the room is a challenge…Â  but hey! I am getting lots done. I'll clean it up another day.