A Merman should come after the fish, I am absolutely sure. I am still working through a pile of men that are sewed and stuffed, prepared before Christmas. Little by little, they all come to life.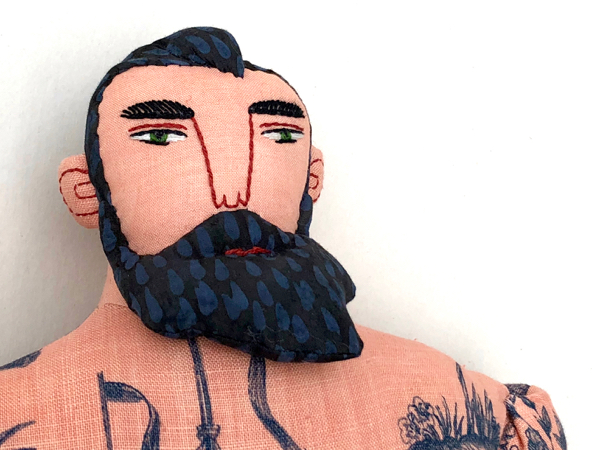 I made his beard from a quilting batik fabric.
This toile- ships and florals.
His belt-