First we've got a barn with a rooster on the mug.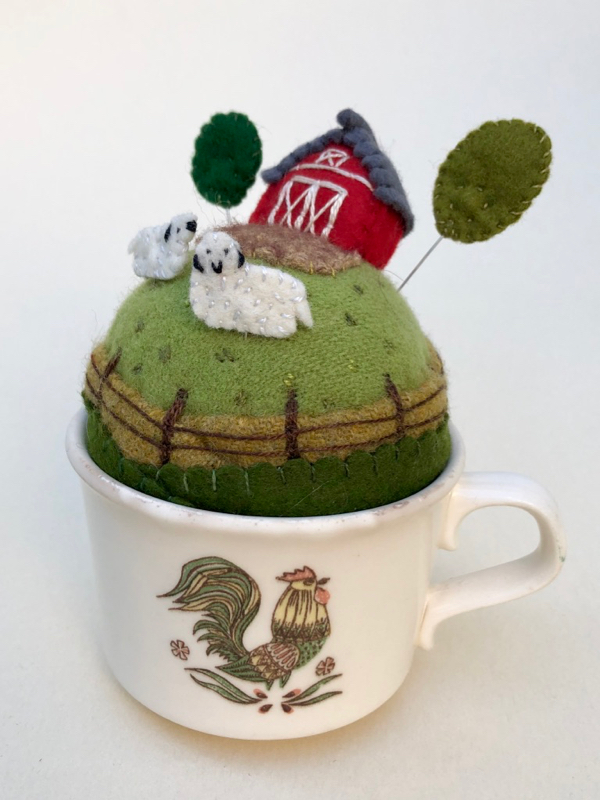 Those tiny sheep were a challenge!
And this design is something I've pondered for a long while. I wanted to do a night scene. I even found those wonderful star pins at Tale of the Yak, when I was in San Francisco last summer. And then, to bring it all together, I found this black teacup at the thrift store and so it happened.
Not too Halloween-y I think.
The weather today was back to summer (mid-80's) here in the Boston area. Look who visited my garden-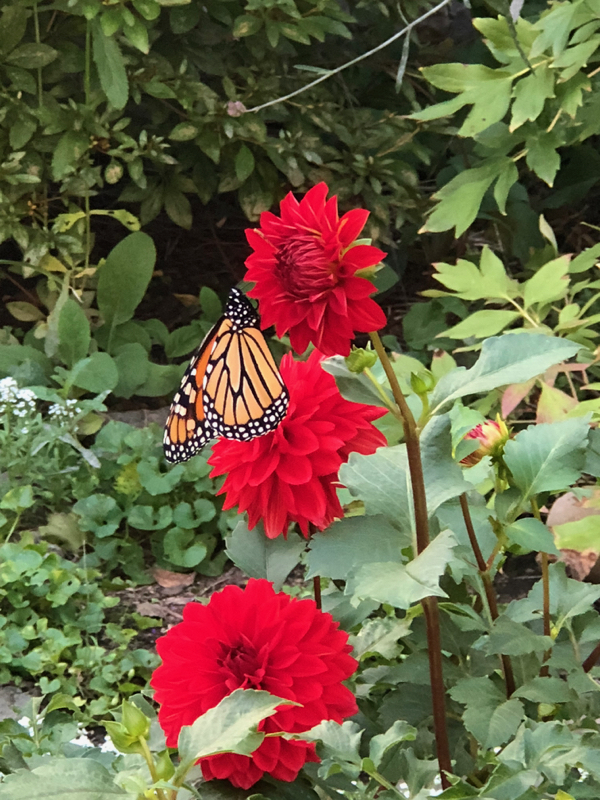 I don't see many monarch butterflies anymore so this made me very happy.