This is the last piece I finished up before the show and never got around to posting. Now I am on the other side of all the craziness and I am working on catching up! I will be posting lots of things into my esty shop in the next few days including this lovely lady.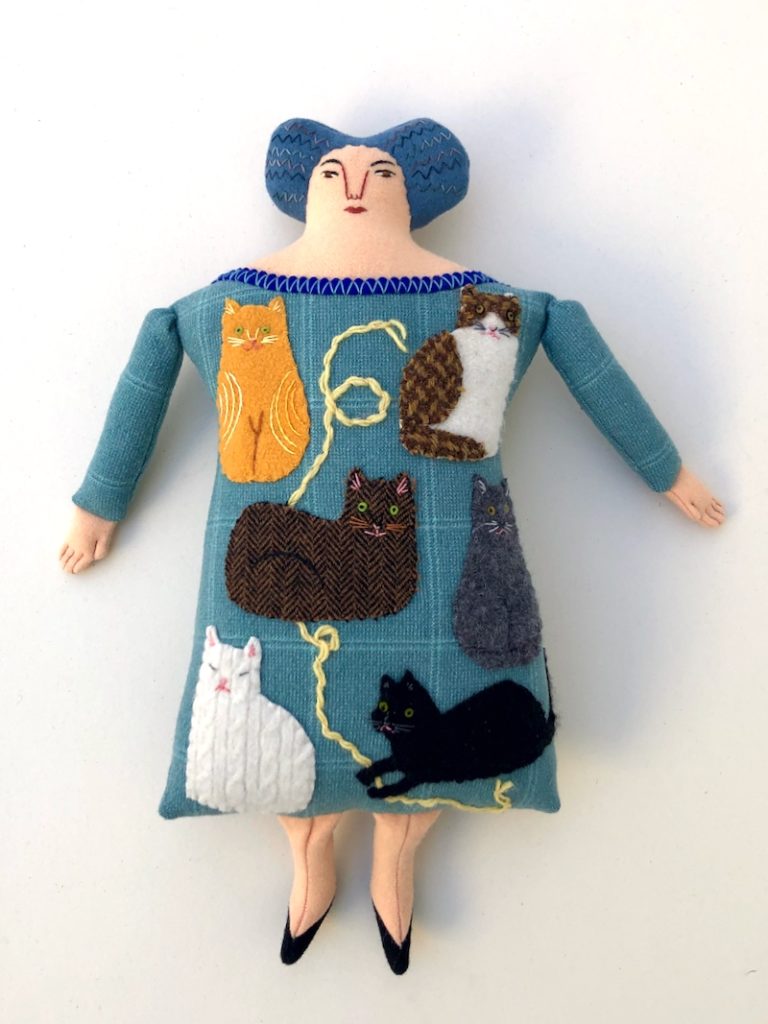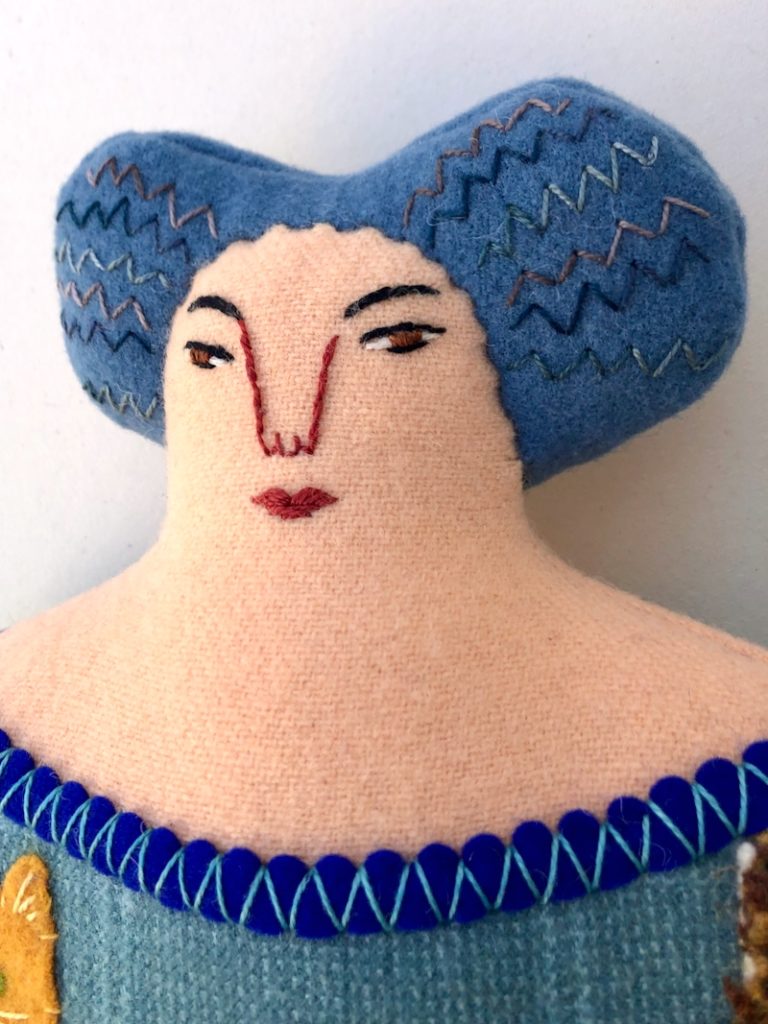 She has fancy hair!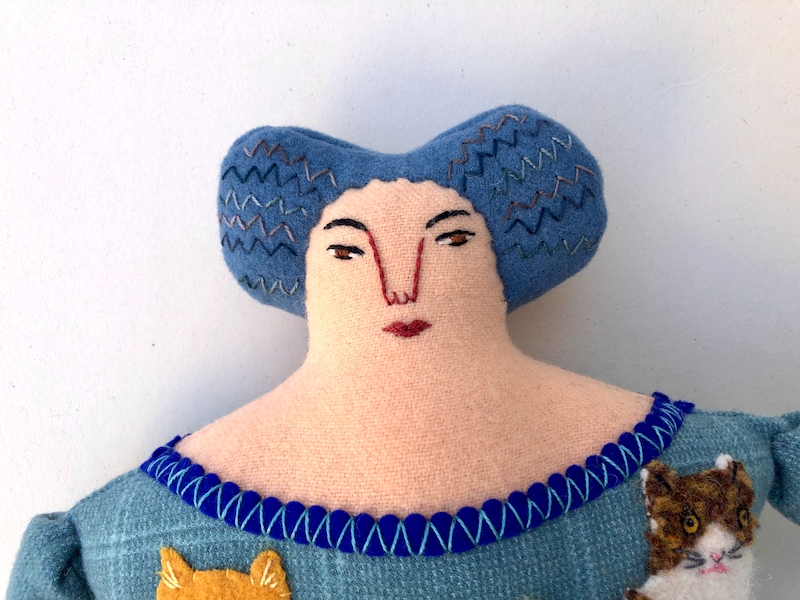 Some of these kitties are inspired by our new adoptees-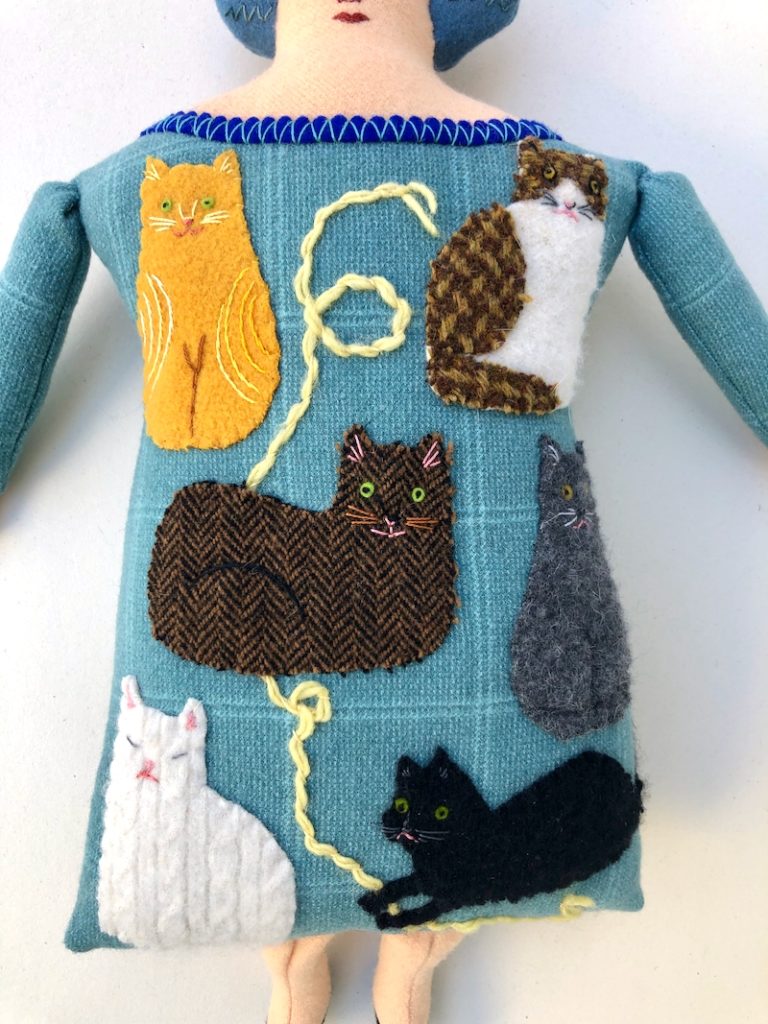 Winifred is the tiger and white up in the right hand corner. Jasper is the black one, playing with the yarn.