The first (of many, I hope) meet-up was this morning. It was fantastic!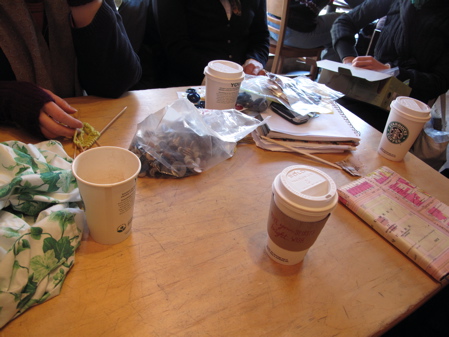 There were 6 of us. Liz, Louise, Betsy, Kerry, Crystal, and me. It was exactly what I'd hoped for- we yakked away about google stats, changes at Etsy, shows in the area, blogging and Twittering… the kind of talk that has a very limited audience in my life.  And after 1 1/2 hours of talking, we all trooped down to the Goodwill and did some thrift store shopping.  It was so much fun! Next meet-up, Feb. 10. Everyone is welcome. If you feel funny about coming into a group of people who know each other, email me and we can have a pre-meet-up meet-up or just get acquainted by email.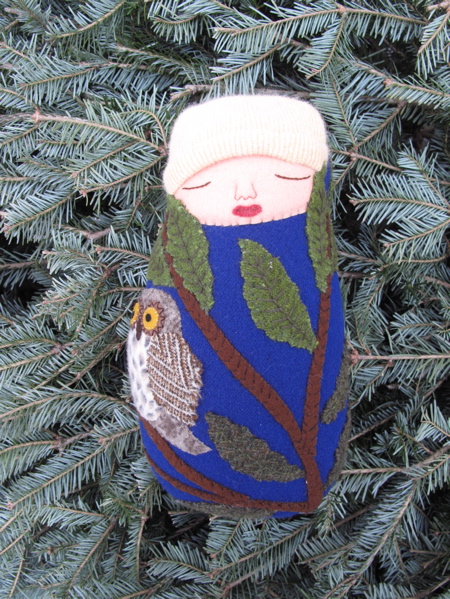 And, the first doll of 2010. How apt is it that it is a baby? This little one was all ready to be appliqued- all the pieces cut out and pinned on, but I never got to it before Christmas.