My first day of Artist-in-Residence at Gather Here was fantastic. We had loads of fun in the owl class.
Mid-afternoon was quiet and I organized supplies and went over the owl pattern on my own.
The evening brought the students- everyone worked really hard.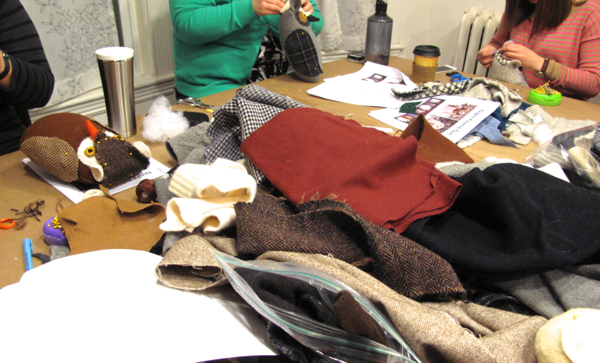 And look who was hatched by the end of the evening- A Parliament of Owls!
Tonight we'll be making swaddled babies.